Forensic officers have returned to the family home of missing Western Australian girl Cleo Smith, as her parents made a new appeal for her return.
With abduction now the primary focus for police, the massive search for the four-year-old has widened from the tiny coastal campsite in Carnarvon where she was last seen to a much broader zone covering a remote part of the state.
"We have hope that our girl is (out) there, somewhere," mum Ellie Smith said in a new plea yesterday.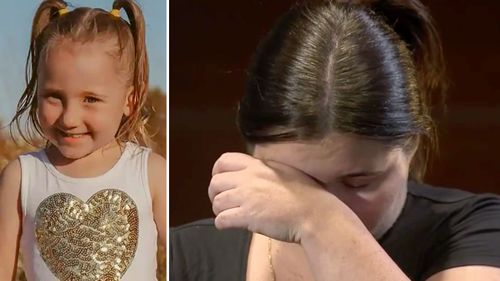 "She was taken," Ms Smith said, sitting next to her partner Jake Gliddon, when asked what she believed had happened to Cleo.
"How did someone come into that tent and take Cleo? How could someone take a child?
Police said they had returned to the family home as a routine part of their investigation.
Officers took equipment inside, including evidence bags.
Police said the visit was not targeting the parents in any way.